SEE BELOW FOR UPCOMING COMPETITIONS
Competitions and Results
All year groups 1-6 get the opportunity to take part in various competitions/matches that are set up by our sports coach throughout the year, against local schools and in the MAT. Results from all the competitions Quinton Church Primary School take part in will get published here, so we can celebrate the sporting success at Quinton.
2020-2021 Competitions
"Quinton players were outstanding last night" (Thursday 10th June 2021)
Well done to all children who took part in the tennis competition where both mixed doubles won both matches, we are currently top of the table. Well done!
2019-2020 Competitions

Our Year 3/4 School Dodgeball Team 2019-2020
League Table

Our Year 3/4 School Dodgeball Team 2019-2020
League Table

POINTS THIS SEASON ARE
3 POINTS FOR A WIN
2 FOR A DRAW
0 FOR A DEFEAT
Our School Games Team 2019-2020

QCPS Netball team have been doing great so far this year, their recent matches were against Nonsuch Primary School, 2-2 and another unfortunately losing 3-1. Keep up the good work.
Well done to the selected children who were chosen to represent the school in a boccia and kurling competition this week.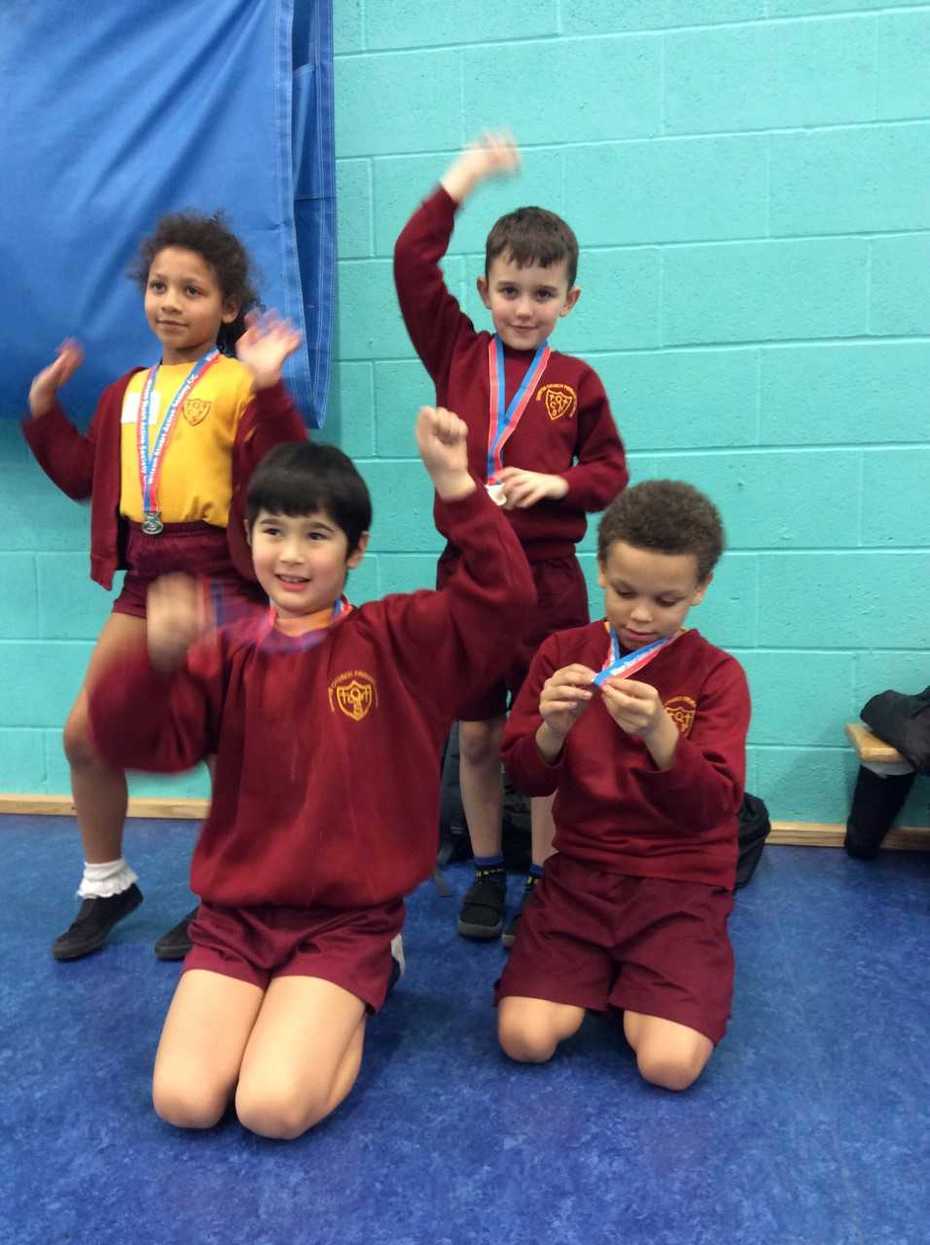 Well done to our two children in Year 6 who represented Quinton in a badminton competition on Friday 8th February.
Our latest dodgeball match was our Year 3 team who took on a school within our MAT and the final score was 2-2, well done to all the children who took part and represented Quinton Church Primary School.
Well done to the Year 5/6 Dodgeball team who are currently holding first place in the league. There next match is on Thursday 7th February 2019.