Inclusion
From September 2014, all schools are expected to publish information about their provision for special educational needs and disabilities (SEND).
This includes the 'Local Offer', which helps parents/carers understand what services they and their families can expect from a range of local agencies. It should help them understand how the system works, and how the local authority, local area and the school will support both the child and the family.
Here is the link to the LOCAL OFFER WEBSITE
You can read details of our special needs provision and local offer below: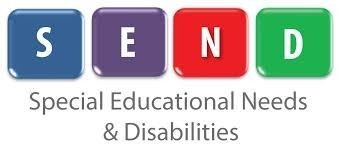 Special Education Needs Information Report 2022
Introduction to Accessibility Plan
Supporting pupils with medical needs and administration of medicines
Between the 24th and 27th May 2021 Birmingham Local Area is hosting Ofsted and CQC inspectors to review the progress that has been made against the Written Statement of Action (WSOA) since its publication in January 2019. The WSOA is a document which sets out the improvements that OFSTED and the CQC require the Council and the NHS to make following their last visit.
We would like to encourage families to take part in the Birmingham City Council survey to give your views from midday 17 May until midday 21 May. Please use the link below to access the survey: