OUR CHRISTIAN VALUE THIS TERM IS "FORGIVENESS"
Our Faith
As a Church school, our faith at Quinton Church Primary School is an important and integral part of everyday life. The values of the Christian faith are central to the daily teaching and learning at our school and run alongside the 5 Learning Skills and 3 Behaviour Skills, Respect, Responsibility and Readiness.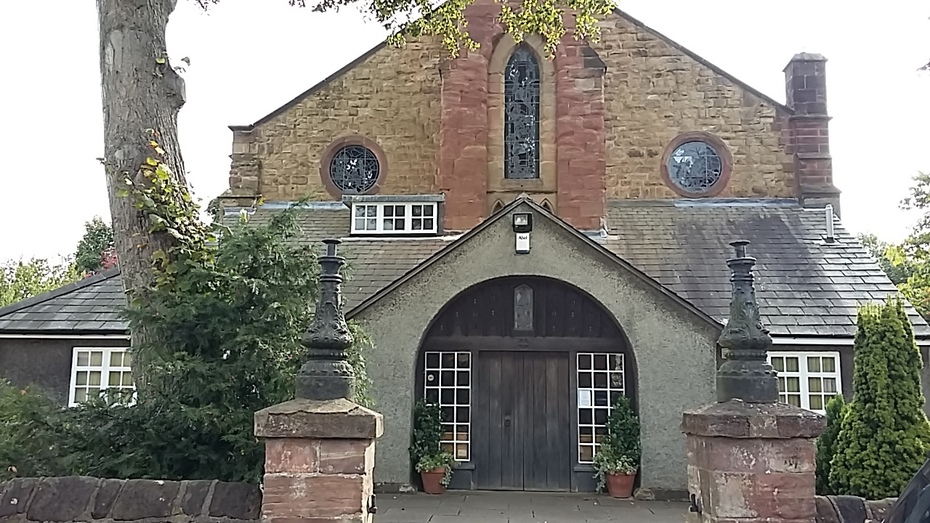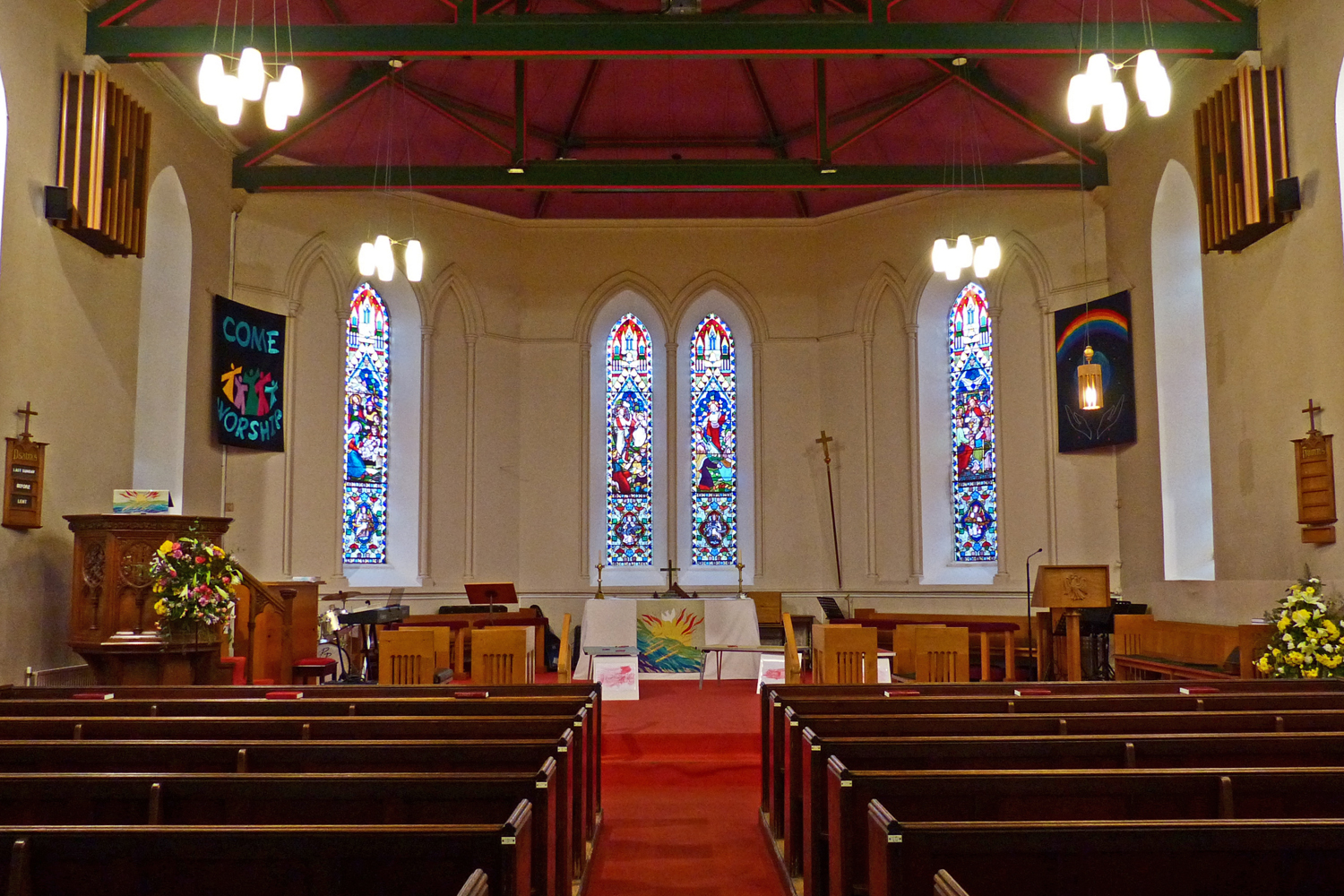 We aim to acknowledge and support pupils from all backgrounds including those with other faiths and those with no faith recognising that everyone in our community is unique and plays an important part in our life at Quinton.
We are fortunate to share grounds with Christ Church, Quinton and are supported by the church community throughout the year.
Services are held at Church to celebrate the start of each new term and end of term services and special occasions are held at Church too.
Year 4 lead our Harvest festival in the Autumn term with Key Stage 1 Nativities in December held at the church. Year 5 lead the Christmas service on the last day of the Autumn term. The whole school participate in Remembrance Day service and Advent and Incarnation workshops. During the Spring term, Year 3 take the lead in the celebration of Easter and Year 6 Leavers Service is held on the last day of the academic year to celebrate our pupils who will be taking their next step in the education. Education Sunday, Thy Kingdom Come and other opportunities are always taken to develop our understanding of the Christian faith.
As well as visits to Church, the clergy visit us weekly to lead Collective Worship and help us develop our understanding of the Christian values that we hold close to our heart. Collective Worship is core to our identity as Church school and through worship, the school family gather together to share and celebrate in the presence of God. All members of the school, whatever their religious background or viewpoint, have an opportunity in worship to listen, reflect and engage on issues such as peace, hope, compassion, courage, wisdom to name a few. Adults and children alike, are encouraged to strive to follow the example that Christ has set for us all.
At Quinton, we feel the importance of celebrating other faiths, to learn about other religions and cultures is a vital and important part of our learning. Interfaith week is held each year where classes learn about other major faiths culminating a visit by classes to different places of worship. We celebrate our work in a special assembly altogether.
Please click here to view our RE SIAMS inspection report.
Meet the team from Christ Church.
Reverend Jenny, Reverend Rachel, Reverend Andrew & Phil.
http://www.quintonchurch.co.uk/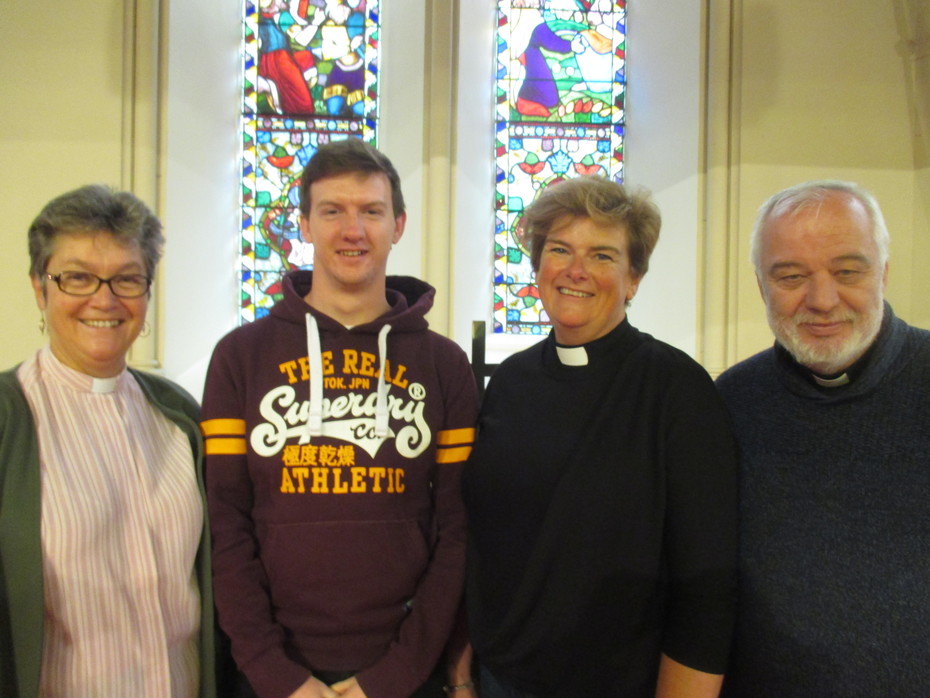 Christian Values 2018-2019
Autumn Term 1 - Compassion
Autumn Term 2 - Peace
Spring Term 1 - Friendship
Spring Term 2 - Forgiveness
Summer Term 1 - Hope
Summer Term 2 - Trust
Christian Values 2017-2018
Autumn Term 1 - Thankfulness
Autumn Term 2 - Trust
Spring Term 1 - Perseverance
Spring Term 2 - Justice
Summer Term 1 - Service
Summer Term " - Truthfulness
Christian Values 2016-2017
Autumn Term 1 - Wisdom
Autumn Term 2 - Reverence
Spring Term 1 - Courage
Spring Term 2 - Creation
Summer Term 1 - Friendship
Summer Term 2 - Respect
"Thank You Vicar" Service
Please click the link below...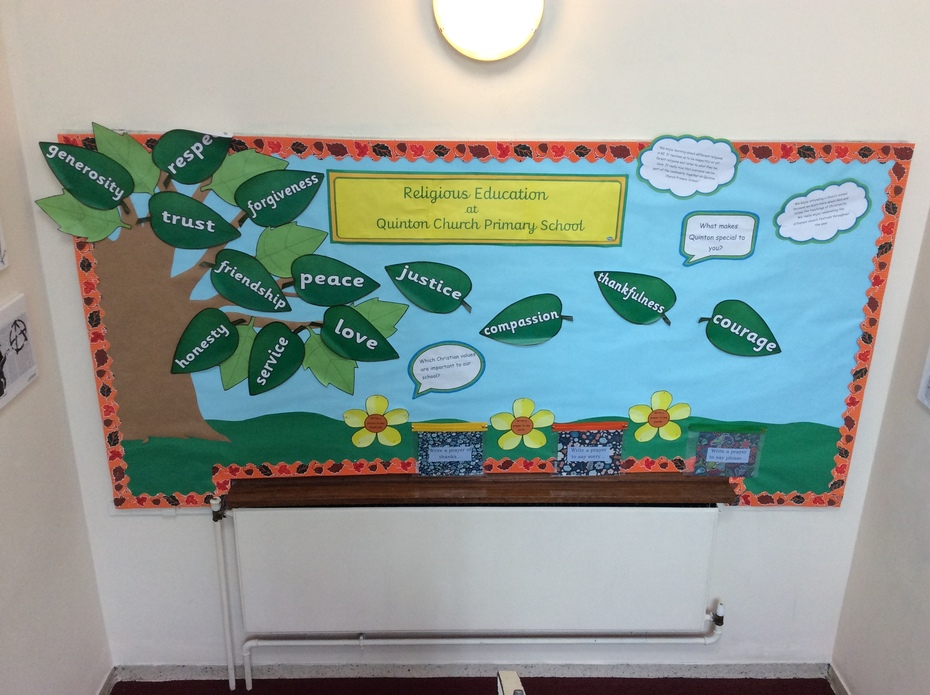 Meet the GLOW Team.
Elijah
Emily
Lily
Nathaniel
Kurtiss
Sophie
Lily
Riley
Arthur
Charlie
Grace
Matthew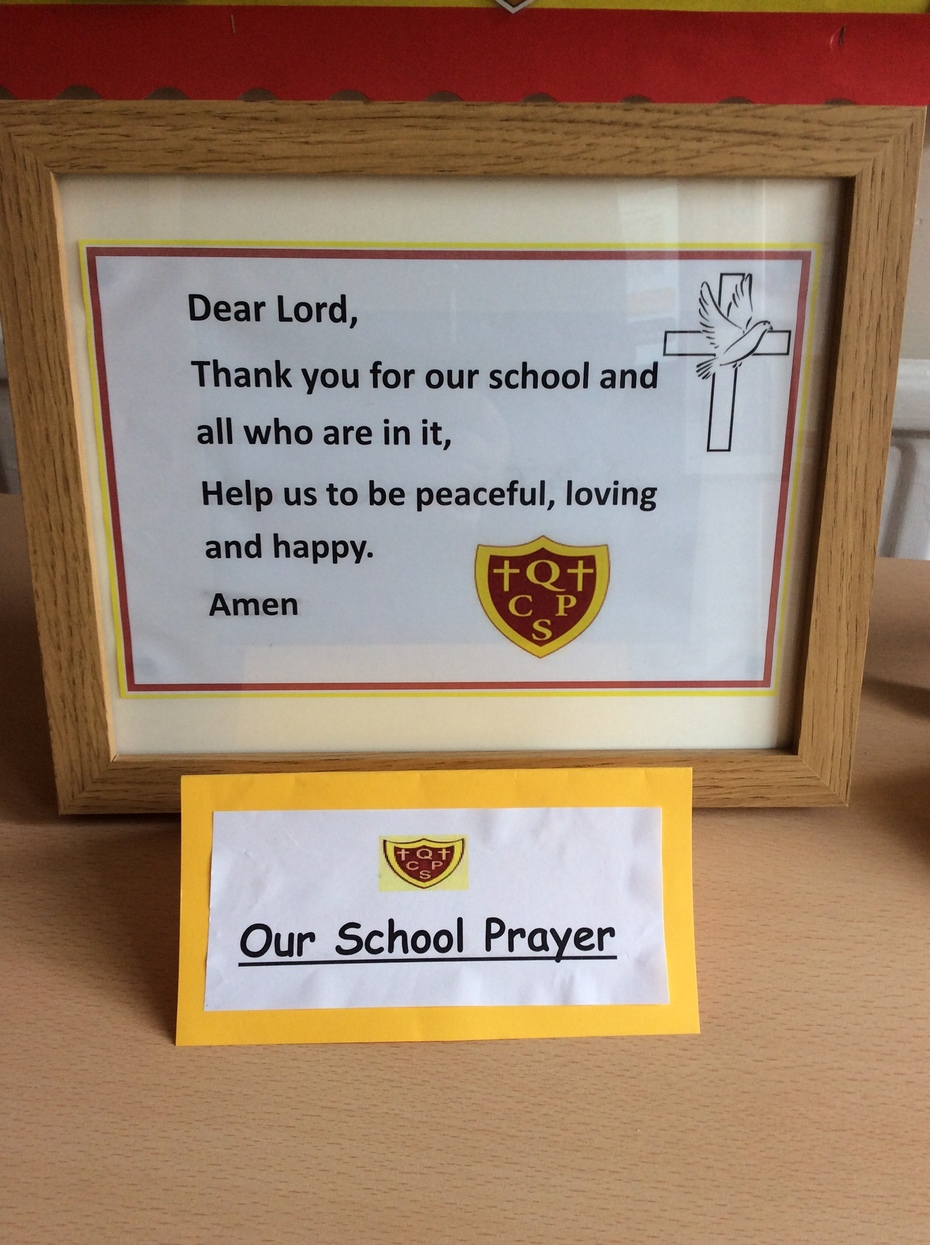 Religious Education targets for each class which are required to be taught in RE lessons at Quinton Church Primary School.
Our Remembrance Service at church.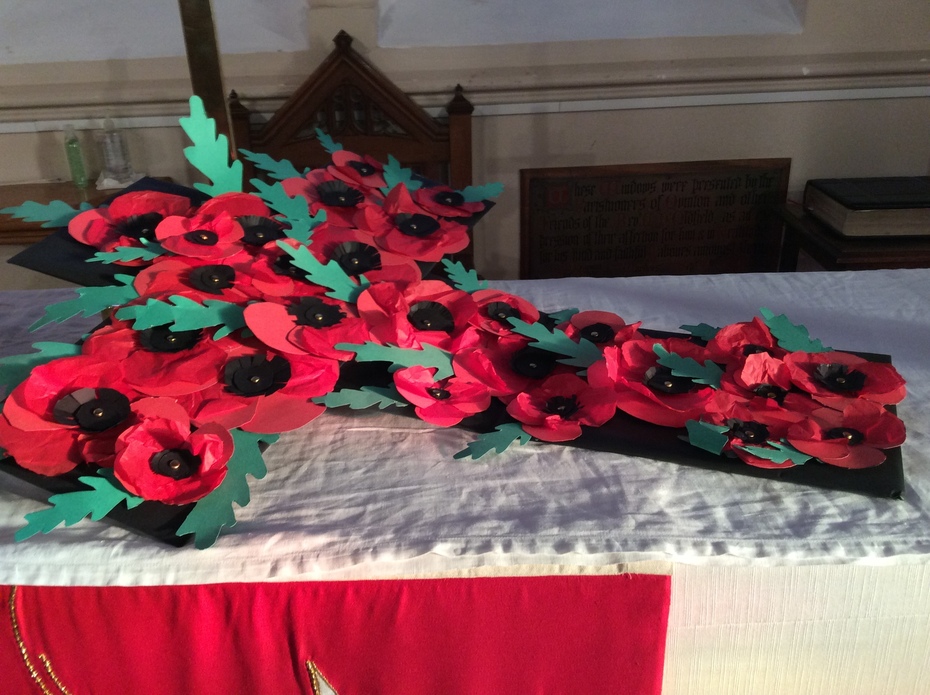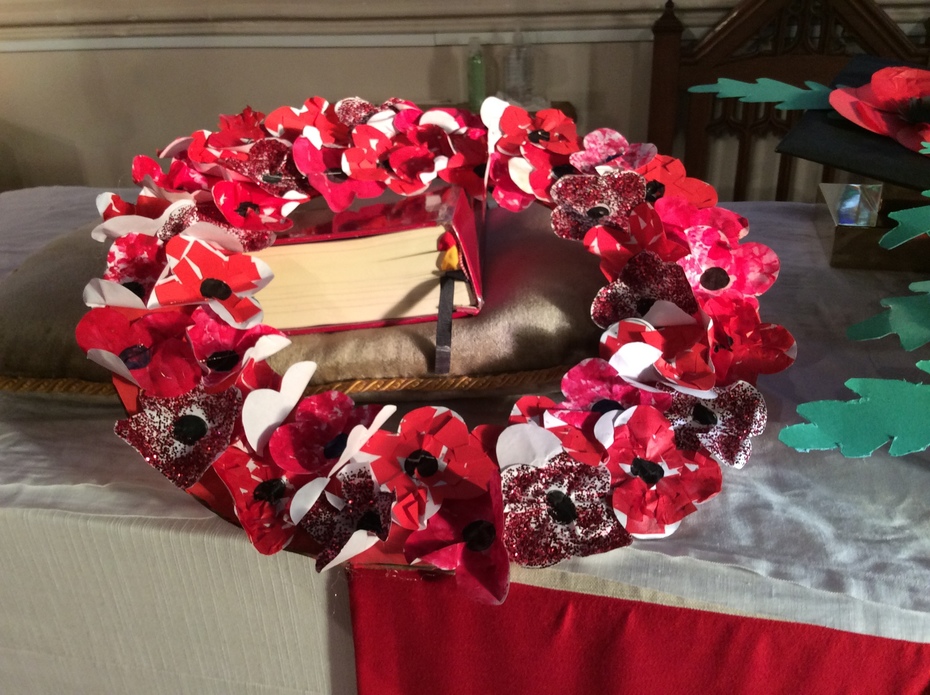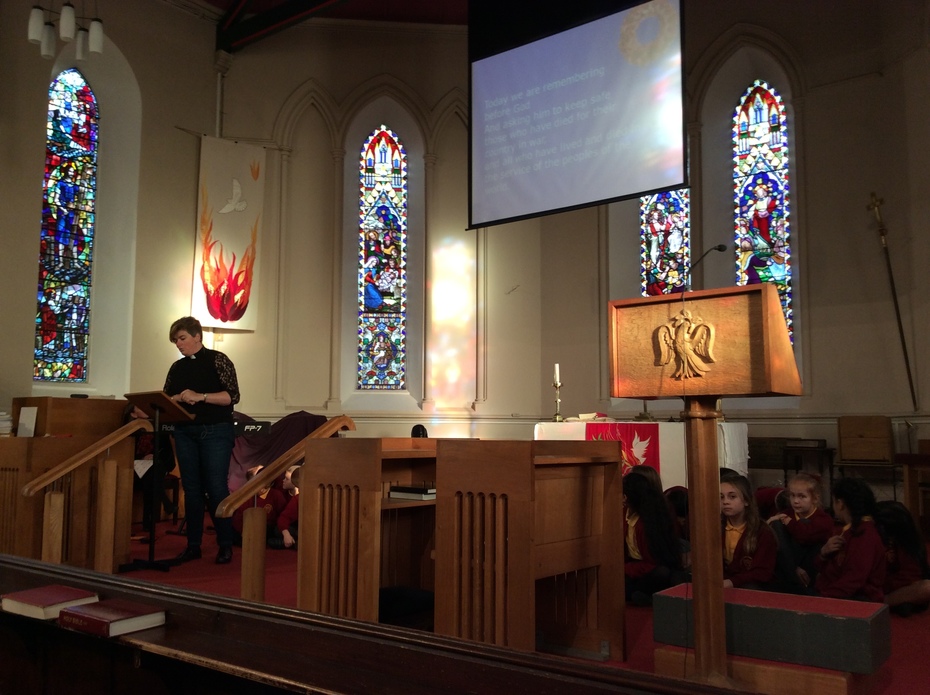 Interfaith Displays