Year 1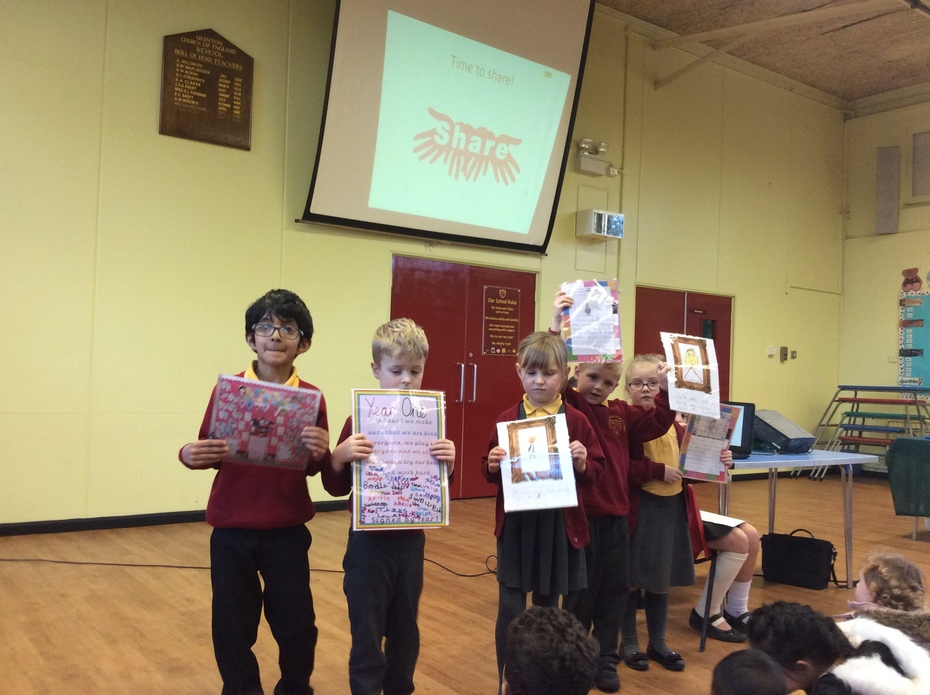 The children have settled down well in Year One and they are very keen to learn. The children have quickly adapted to their new environment and their new teacher which is lovely to see.
The class have enjoyed looking at some art work by Van Gough. We have created our own versions of his famous 'Sunflowers' painting using different media. We have also been working really hard on remembering our Rocket Words and Phonics sounds with Miss Davis and Mrs Malin.
In Year 1, there is an emphasis on hands on learning and applying our learning to our everyday lives. We will also look to instil values into the children to stand them in good stead for the future, including being independent, respectful, ready to learn and showing responsibility.
We will be developing the children's reading and writing skills using a variety of activities and Topics. This includes reading and discussing a wide range of books, including My New Teacher, Peace at Last and The Jolly Postman. We will be looking at creating our own stories based on what we have read as a class as well as working on our phonics, spelling, punctuation and grammar throughout the year.
The children's Numeracy will be developed using objects, picture, shapes, resources and games. The children will be using hundred squares and number lines to support their learning and are encouraged to be more independent with their learning. We also will be working really hard on our number formation, recognition and understanding and begin to work on the four operations.
Outdoor learning is always encouraged in Year 1 to enable the children to learn about the outside world. This includes our topic, learning about the changing seasons, the senses and materials. There will be numerous opportunities throughout the year for the children to be learning outside.
In Reception, Year 1 and 2 we follow the Letters and Sounds scheme for teaching phonics as well as practising our Rocket words (word recognition).
Thank you for visiting the Year 1 blog and I look forward to an exciting and successful year for the Year 1 children!
If you have any queries please do not hesitate to ask me.