Year 5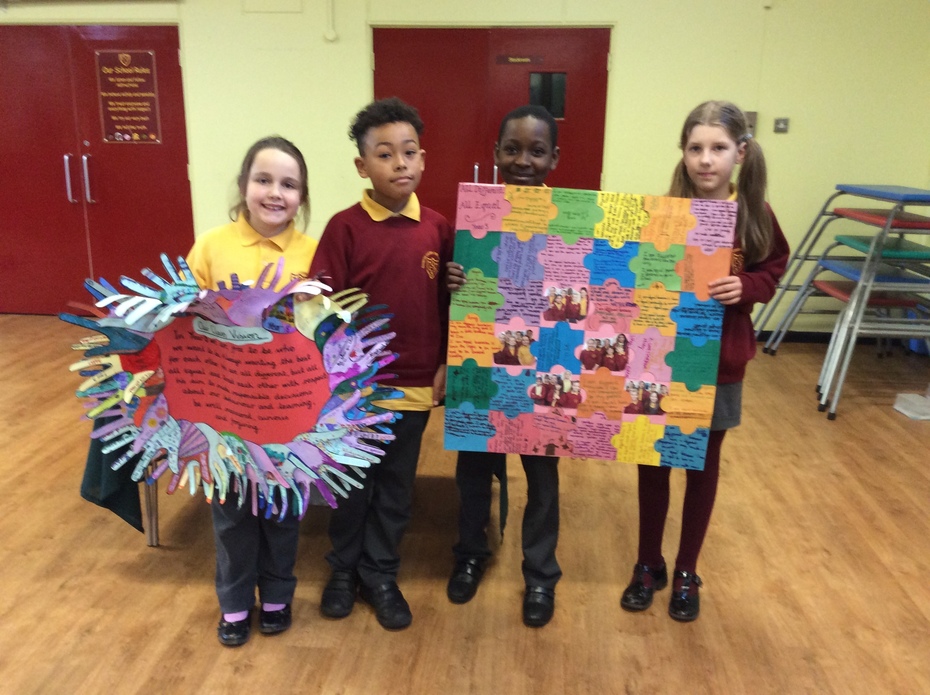 Welcome to Year 5.
One of the most exciting things about Year 5 is that our new classroom is upstairs which is super exciting because we now have lockers!
Moving upstairs signifies that we are now one of the eldest year groups within the school and that carries a great deal of responsibility; the children realise that they are now role models to the younger years in school. I am pleased to say that the children have started the new term with enthusiasm and a positive attitude towards their learning and they have begun focusing on the artist Roy Lichtenstein.
Our first topic is 'Zombie Apocalypse' where we will be thinking about how the children might plan an escape and find equipment and strategies to survive the apocalypse. Writing and many of the other areas of the curriculum will be centred around our topics covering a variety of genres.
Spellings will be given out on a Wednesday and tested the following Wednesday. Remember to practise together at home and keep them in our head throughout the whole year! We will focus on the common exception words that all children need to have access to,as well as the various spelling rules.
To kick off our science we will be focusing on Forces and Magnets. We will learn about how the force of gravity keeps us grounded and the effect of various forces including air and water resistance.
In PE this year we will be thinking about ways in which we can keep fit, various sports games, dance and gymnastics and these lessons will take place on a Tuesday and Thursday. As we may be outside, please make sure that your child has the correct P.E kit in school, please refer to the PE policy for further details.
Homework will be given out on a Thursday and handed in by the following Monday. The homework given out is there to aid the children with their learning from that week and it is important that they do complete their work.
We are going to have a fantastic year and I look forward to the adventures and memories we will be making.
Kind Regards,
Mrs. Leonard.