Too see our upcoming events please click here.
WORLD BOOK DAY
Week Commencing 26/02/2018
On Thursday 1st March, All staff and children dressed up as their favorite book character, everyone made a great effort and looked great in their costumes. Below are a few photos from today.
INTERFAITH WEEK
Week Commencing 12/02/2018
This week each class will get the opportunity to visit a place of worship, this gives the children the experience to look into other religions, and will continue to learn about where they visited in their lessons at school. We also have an assembly planned this week, in which each class can share what they learnt and seen throughout the week.
THE BIG REVEAL
Week Commencing 12/02/18
On Monday 12th February at our Esafety and cofffee morning, we had the big reveal of our Stain glass window, which is situated in the office area of the school. The parents were amazed by the fantastic artwork and the massive input the children at Quinton had in this amazing piece of art.
ANTI-BULLYING WEEK
Week Commencing 20/11/17
All year groups have been focusing on Anti-Bullying all week during class and have produced some great work around the topic "all different all equal" We ended the week with an assembly to share and celebrate all the hard work for this topic. Below are some examples of what different classes created.
Please click on the links below for the anti-bullying power points which has been displayed in assembly
What did the children think about anti-bullying week?
Year 1
"I learnt about how I am unique." MA
"I loved the story Elmer. It showed me how it is good to be different." IS
Year 2
"Anti-bullying week showed me how important it is to be nice to people." MJ
"It is really important not to make people feel sad." TA
Year 3
"Anti-bullying week taught the whole school why we should not bully." SO
"The week showed us what to do if you think you are getting bullied." LS
"It has helped make the school a more peaceful place." JD
Year 4
"I learnt that it is important not to judge someone because they are different." MA
"I now know what bullying is." LC
"We are all equal and special in different ways." NW
Year 5
"We made hands to show how we are different and I know feel safe and know what to do if I see bullying happening." GJ
"I enjoyed finding out what bullying actually is." NA
"I liked creating our class vision because it said we were all free to be who we want to be." RM
Year 6
"It was a good week that taught us about the consequences of bullying and why it shouldn't happen." NR
"I liked how we learnt about how it is good to be different through a story." TG
"I loved how it taught us all to think before we act." LD
MACMILLAN COFFEE MORNING
Year 6 have chosen Macmillan as their charity this year, all children had a massive impact in organizing c cake sale at the coffee morning in which all parents were welcome to attend to meet with the Executive Head Teacher and Head of school and also to buy cakes to help raise money towards Macmillan charity. Well Done Year 6.
QUINTON'S MUSICIANS
A selection of children in Years 4, 5 and 6 who had participated in Guitar or Woodwind music lessons throughout the year, was chosen to perform in a concert at Birmingham University. They did really well and made us all at Quinton Church Primary School very proud.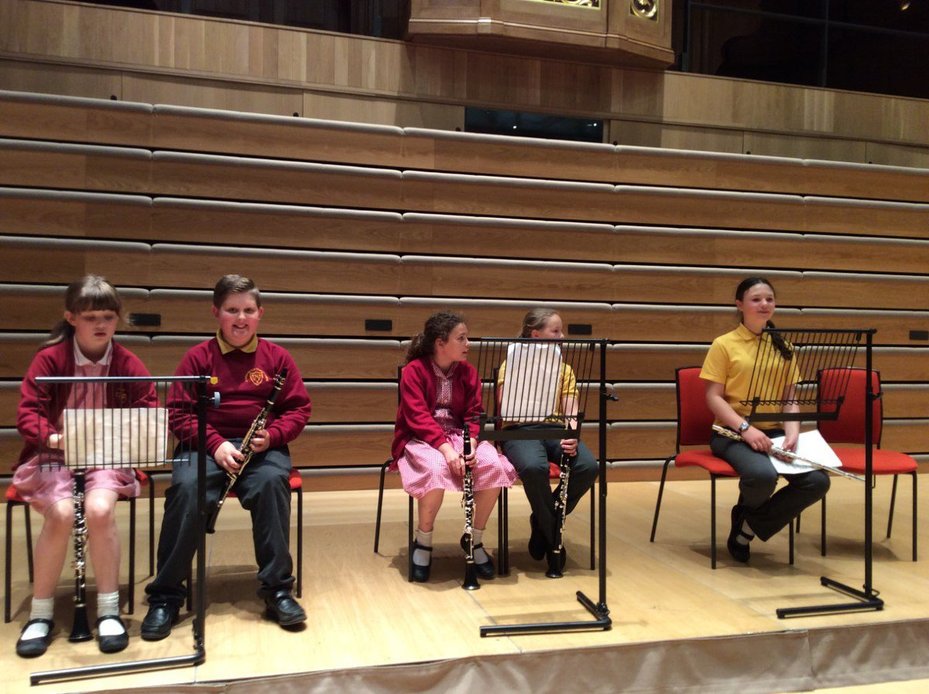 QUINTON SLEUTH
We have been given the opportunity to decorate a Sleuth which will be placed around the city along with many others, which you can go and find. Mrs Leonard took on the commitment with her artistic skills to decorate our Sleuth and she did a fantastic job. Good Luck finding Sebastian.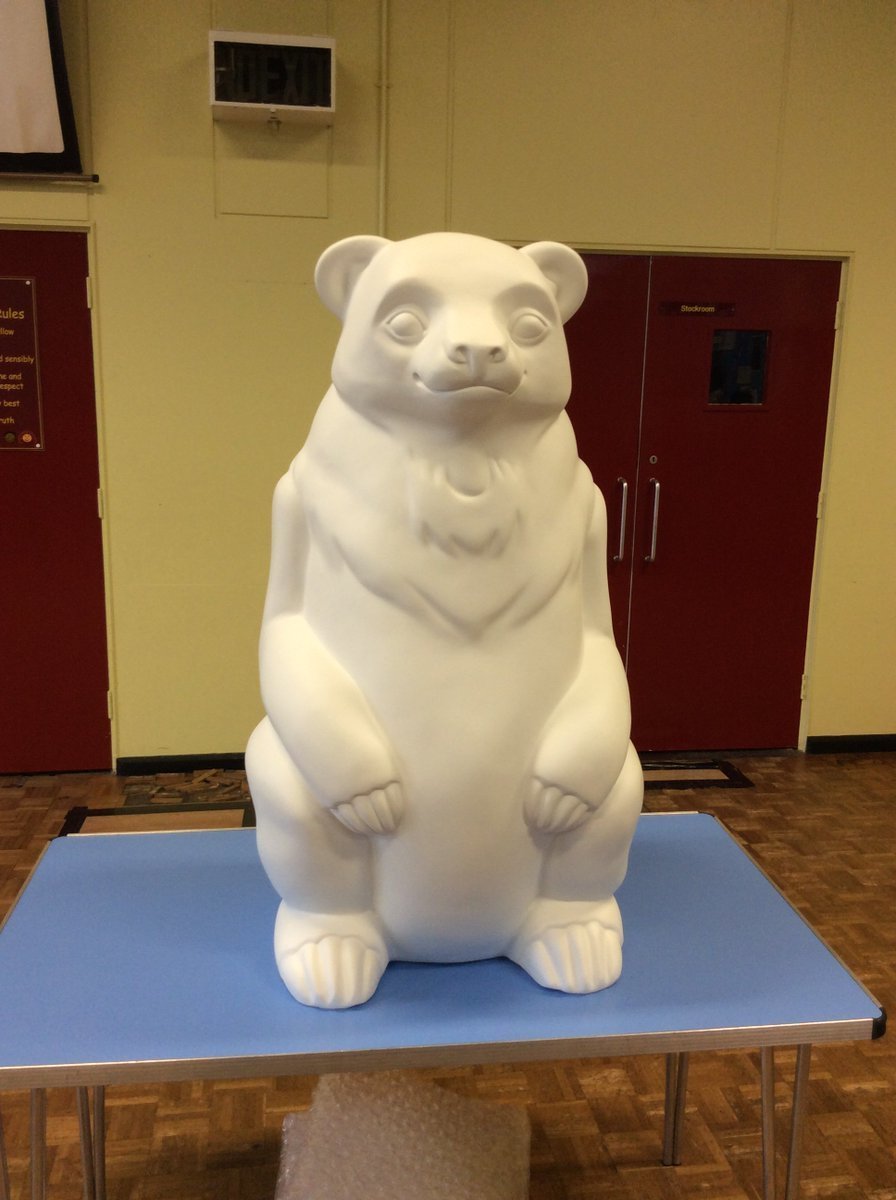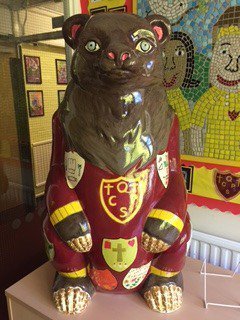 MOTHERS DAY SALE
We would like to thank all parents and carers for their generous donations which made the Mothers Day sale such as great success. Due to so many kind and thoughtful donations, we was able to make many gifts for all the children to buy to show how much they care. The children really enjoyed picking their own presents for their loved ones.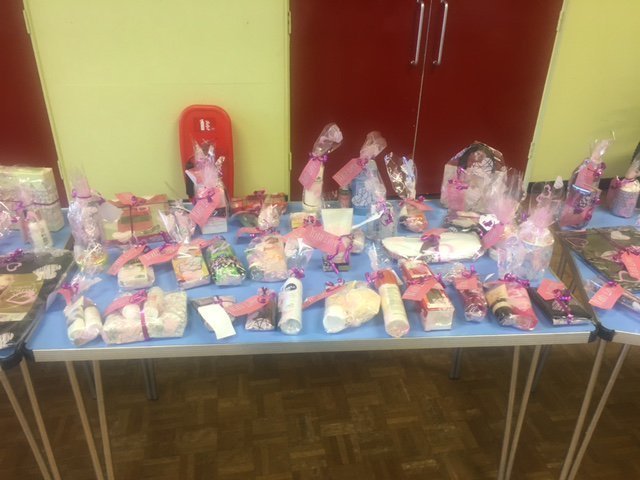 SCHOOL COUNCIL VISIT
The school council enjoyed a great day at City Serve, making their own lunch and learning about healthy eating.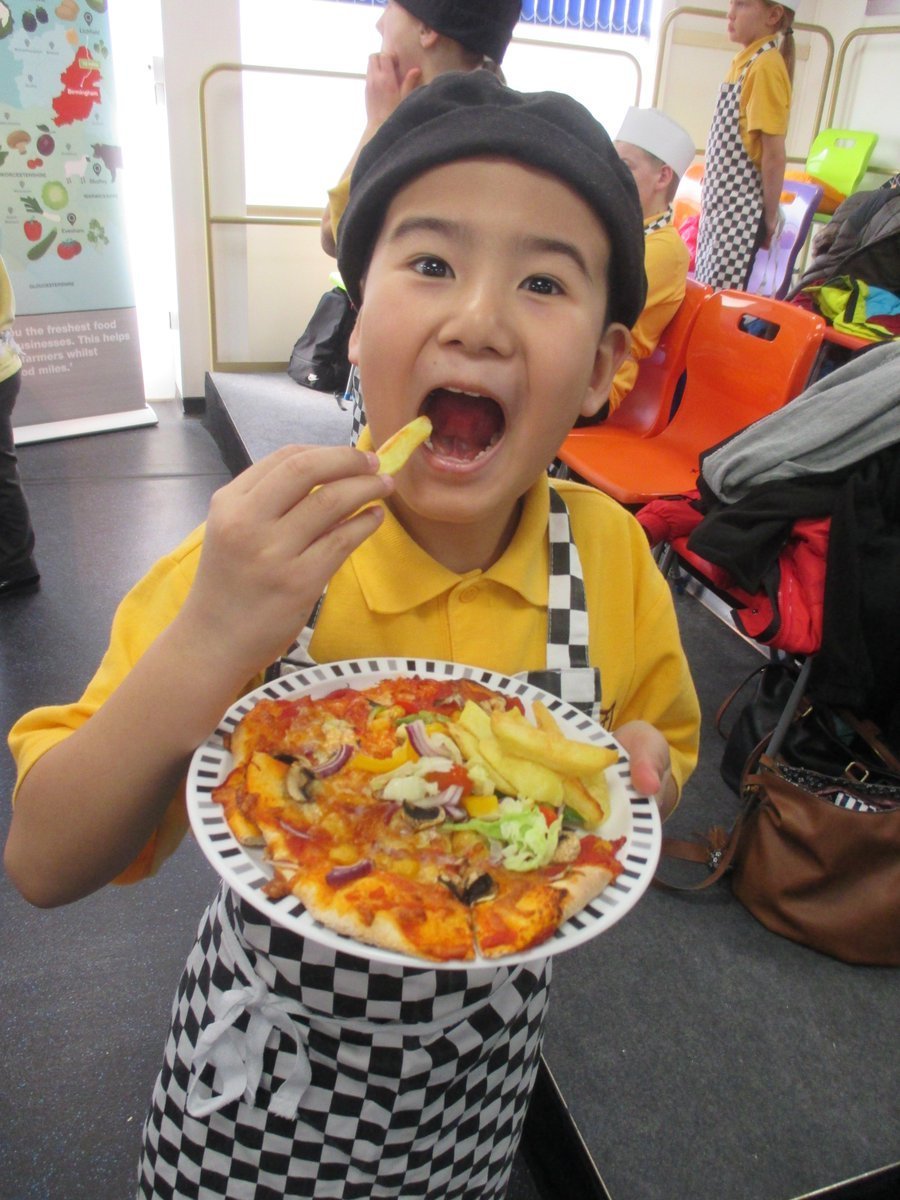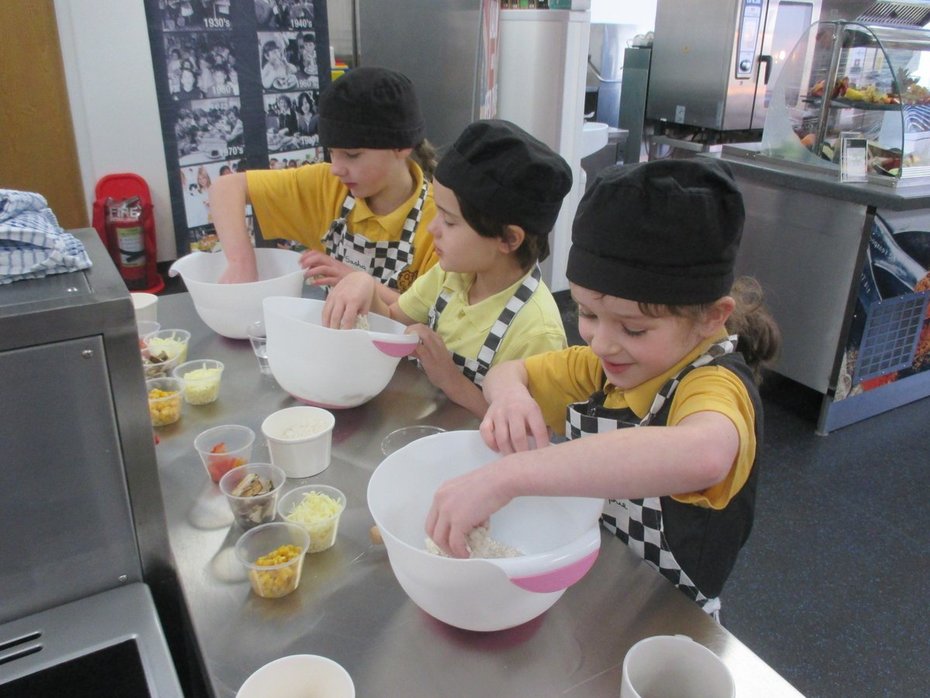 WORLD BOOK DAY
What a great day we had on World Book Day! Can you see your teacher?
Teddy Bears picnic
Reception enjoying their teddy bears picnic.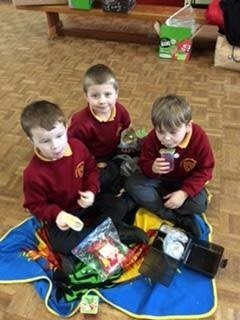 INTERFAITH WEEK
During the first part of the Spring Term, the children have been learning about other world faiths. As part of this, every child has had the opportunity to visit a place of worship. Teachers, children and parents have commented on the value of understanding other world religions, particularly in our diverse and multi cultural society. Feel free to come and see the books that each class have produced.
E Safety!
Safer Internet Day was on 7th February. We celebrated and raised the profile of internet safety all week! Some classes took part in role play, made posters, wrote advice to children and had lots of fun celebrating the wonderful things from the magical world of the internet...safely!
Bishop from malawi
We had another fabulous visit from a Bishop, all the way from Malawi. In 2016, the Diocese celebrates 50 years of partnering with Malawi. Over that time, many people have been helped and it has benefited people from Birmingham as well as the citizens from Malawi. It gives our children a wider global perspective, important for their future as global citizens.
We look forward to another 50 years!
Epic explorers
Year 6 were fortunate to have a professional choreographer work with them during last term. They produced a truly remarkable performance alongside pupils from St. Michael's and Nonsuch, much to the delight of all the parents who came to see it. One parent said 'It has made me have faith in our education system again.' Well done Year 6, it really was EPIC!
Numeracy Morning
Numeracy morning was a real success. Parents and grandparents loved coming in to school and learning with their children. See some of the feedback below:
I am so impressed with the 10 mins rotation within the activities. It really help the classroom to be properly organised.
Lovely to see how the children look after each other.
Fab teachers.
10/10

Very impressed with the level of work the children are capable of. Keep up the hard work.

Activities looked fun and stretching.

Thank you - we do appreciate these events.
Leicester...the final frontier
Year 6 had a great day at the National Space Center in Leicester. They learned about the origins of a star, visited the planetarium, saw the Soyuz spacecraft and learnt what gravity feels like on different planets in our solar system.
Warwick Castle
Year 5 had a great trip to Warwick castle as part of their Walls and Barricades topic.
Science Morning
We welcomed parents to school on Wednesday to enjoy a morning of Science. The children and parents took part in a variety of practical Science and learnt a great deal. The feedback from parents was very positive.
Year 5 Anglo-saxon day
Year 5 have had a great half term learning all about the Anglo Saxons. They finished the half term with an amazing day where they all dressed as Anglo Saxons and got involved in a variety of Anglo Saxon activities.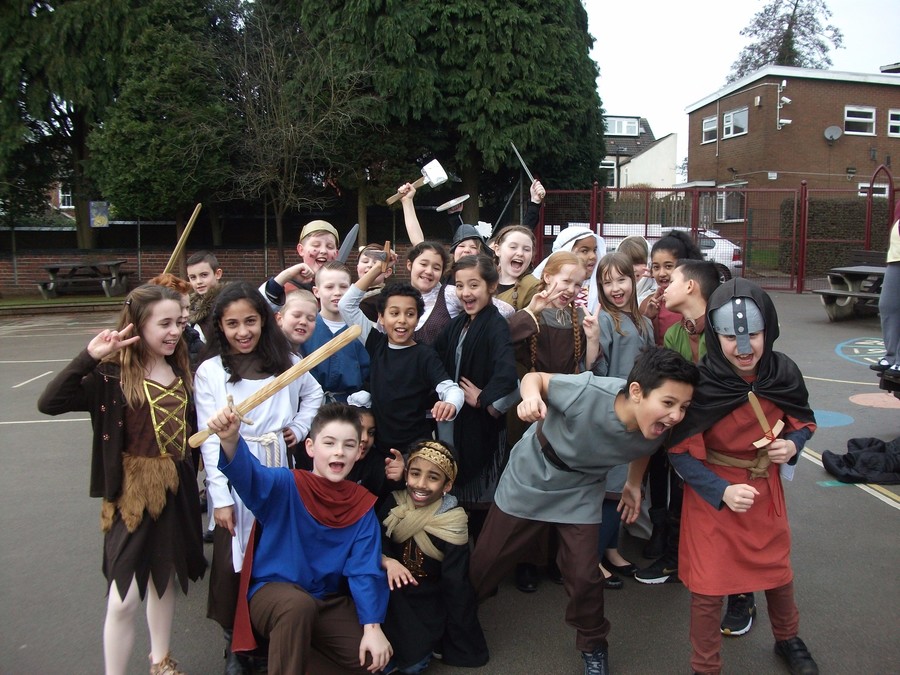 Operation christmas child
A huge thank you to Year 6 who chose to support Operation Christmas Child this year. A fabulous charity that aims to share God's love and the good news of Christmas with children who really need it. Year 6 managed to collect 36 boxes altogether as well as a bag full of goodies to fill further boxes.
Well done!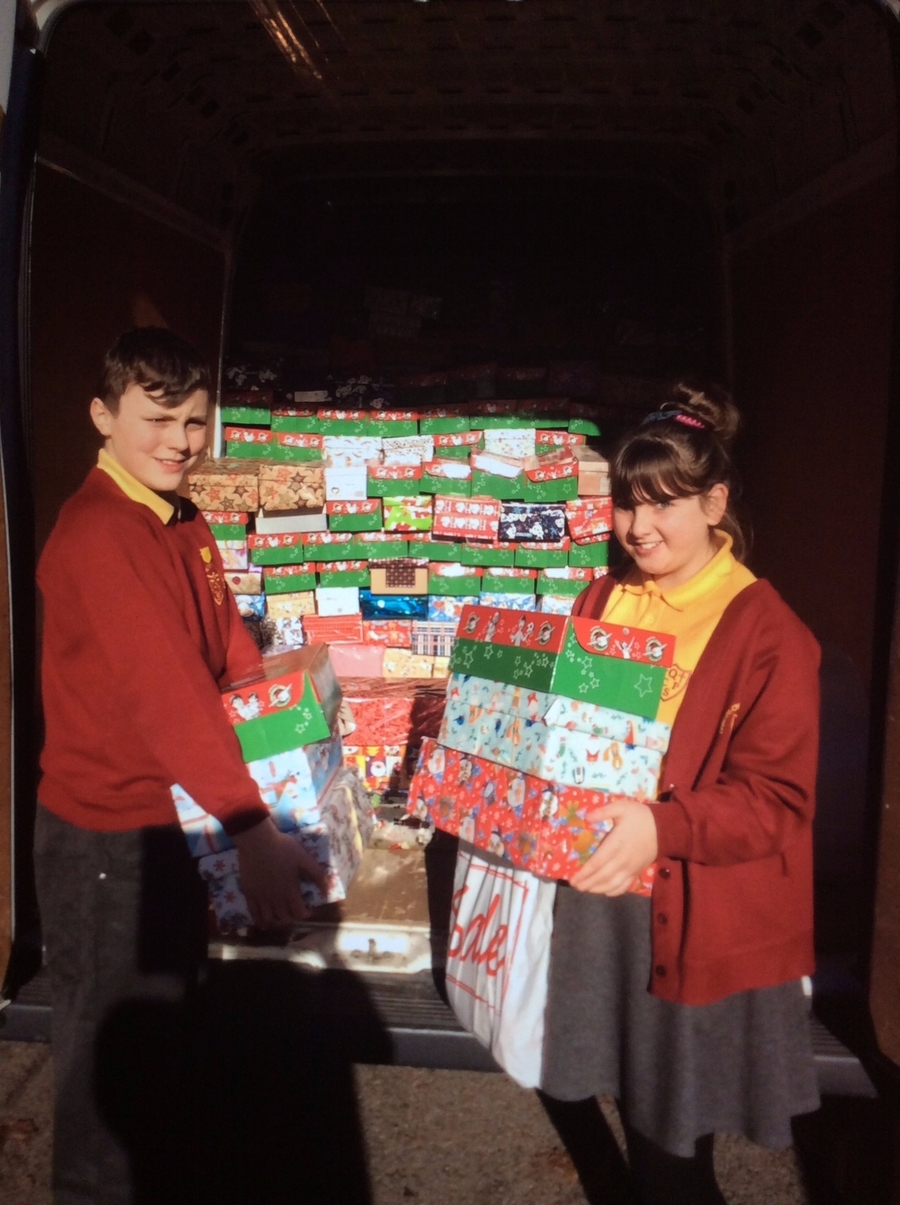 Year 6 visited 1st Century palestine (in harborne!)
Year 6 had a great journey through Jerusalem, Nazareth and Bethlehem from over 2000 years ago! St John's in Harborne put together a wonderful time travelling adventure for the children who experienced an interactive Nativity which brought the meaning of Christmas alive.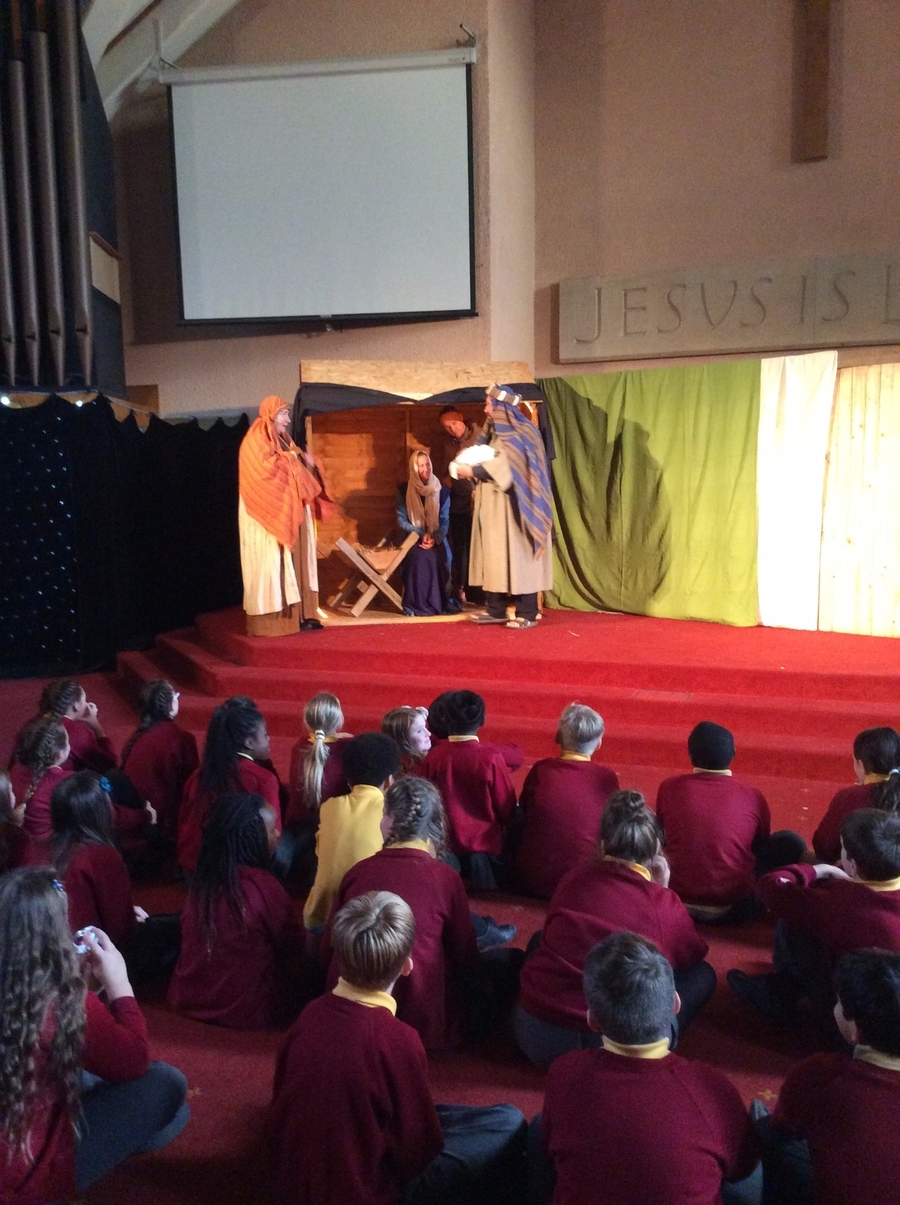 Guitar concert
The children of Quinton put on another fantastic guitar concert. Parents, children and staff were entertained and impressed by the quality of the musicians. What a talented group of children we have!