ROCKSTEADY CONCERT
Well done to all the children that took part in the Rocksteady concert at School this week, everyone had a great time watching.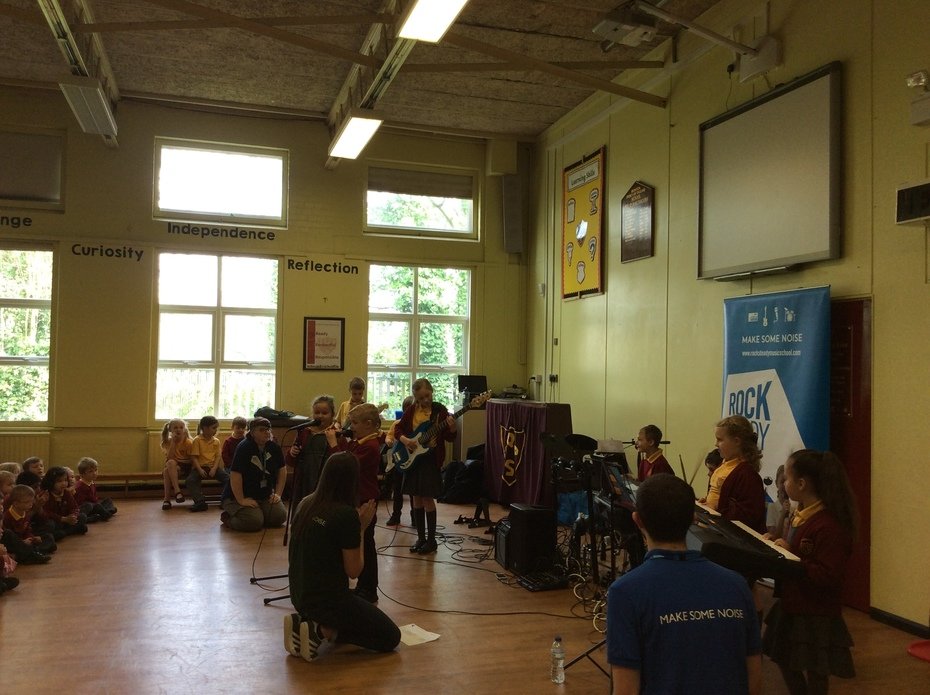 WORLD BOOK DAY
07/03/2019
All the children had the opportunity to dress up as their favourite book character today, we saw some fantastic costumes. Well done to everyone who took part.
REVEREND JENNY'S LEAVING ASSEMBLY
26/02/2019
We said goodbye to a very special person here at Quinton today. Reverend Jenny is retiring and the whole school played a massive part in wishing her well and thanking her for all the support, help and time she has put into our school over the past years. She will be greatly missed by us all.
SEVERN TRENT WATER ASSEMBLY
04/02/2019
We had the privilege today of a visit from Severn Trent Water who came to speak to the whole school about the journey of tap water. Children learnt about where their tap water comes from, what happens to it once they've used it and how we can all do our bit to use water more wisely.
INTERFAITH WEEK
Week Commencing 07/01/2019
Interfaith week was a great success again this year, with each class visiting a place of worship and then learning all about that religion in class for the week, finishing off with an assembly to show the school what each class had learnt.
ANTI-BULLYING WEEK
Week Commencing 12/11/2018
All of this week each class have been focusing on Anti-Bullying and have produced some great work in class, which was shown in assembly at the end of this week. You can see some of the work below.
LITERACY MORNING
Week Commencing 01/10/2018
A massive thank you to all parents that took part in the Literacy Morning on Thursday 4th October and we appreciate all the great feedback we have received. Each class got the opportunity to enjoy different activities in class working with their parents/carers such as, art work, writing poems, rhyming words etc.
EDUCATION SUNDAY
Education Sunday took place at Christ Church on Sunday 16th September and was a lovely service. It was aimed at the link with have between the church and our school. As you can see below some of our children lead this service and many children and parents attended.
WORLD BOOK DAY
Week Commencing 26/02/2018
On Thursday 1st March, all staff and children dressed up as their favourite book character, everyone made a great effort and looked great in their costumes. Below are a few photos from today.
INTERFAITH WEEK
Week Commencing 12/02/2018
This week, each class will get the opportunity to visit a place of worship. This gives the children the experience to look into other religions, and will continue to learn about where they visited in their lessons at school. We also have an assembly planned this week, in which each class can share what they learnt and seen throughout the week.
THE BIG REVEAL
Week Commencing 12/02/18
On Monday 12th February at our Esafety and coffee morning, we had the big reveal of our Stain glass window, which is situated in the office area of the school. The parents were amazed by the fantastic artwork and the massive input the children at Quinton had in this amazing piece of art.
ANTI-BULLYING WEEK
Week Commencing 20/11/17
All year groups have been focusing on Anti-Bullying all week during class and have produced some great work around the topic "all different all equal" We ended the week with an assembly to share and celebrate all the hard work for this topic. Below are some examples of what different classes created.
Please click on the links below for the anti-bullying power points which has been displayed in assembly
What did the children think about anti-bullying week?
Year 1
"I learnt about how I am unique." MA
"I loved the story Elmer. It showed me how it is good to be different." IS
Year 2
"Anti-bullying week showed me how important it is to be nice to people." MJ
"It is really important not to make people feel sad." TA
Year 3
"Anti-bullying week taught the whole school why we should not bully." SO
"The week showed us what to do if you think you are getting bullied." LS
"It has helped make the school a more peaceful place." JD
Year 4
"I learnt that it is important not to judge someone because they are different." MA
"I now know what bullying is." LC
"We are all equal and special in different ways." NW
Year 5
"We made hands to show how we are different and I know feel safe and know what to do if I see bullying happening." GJ
"I enjoyed finding out what bullying actually is." NA
"I liked creating our class vision because it said we were all free to be who we want to be." RM
Year 6
"It was a good week that taught us about the consequences of bullying and why it shouldn't happen." NR
"I liked how we learnt about how it is good to be different through a story." TG
"I loved how it taught us all to think before we act." LD
MACMILLAN COFFEE MORNING
Year 6 have chosen Macmillan as their charity this year. All children had a massive impact in organising a cake sale at the coffee morning in which all parents were welcome to attend to meet with the Executive Head Teacher and Head of school and also to buy cakes to help raise money towards Macmillan charity. Well Done Year 6.
QUINTON SLEUTH
We have been given the opportunity to decorate a Sleuth which will be placed around the city along with many others, which you can go and find. Mrs Leonard took on the commitment with her artistic skills to decorate our Sleuth and she did a fantastic job. Good Luck finding Sebastian.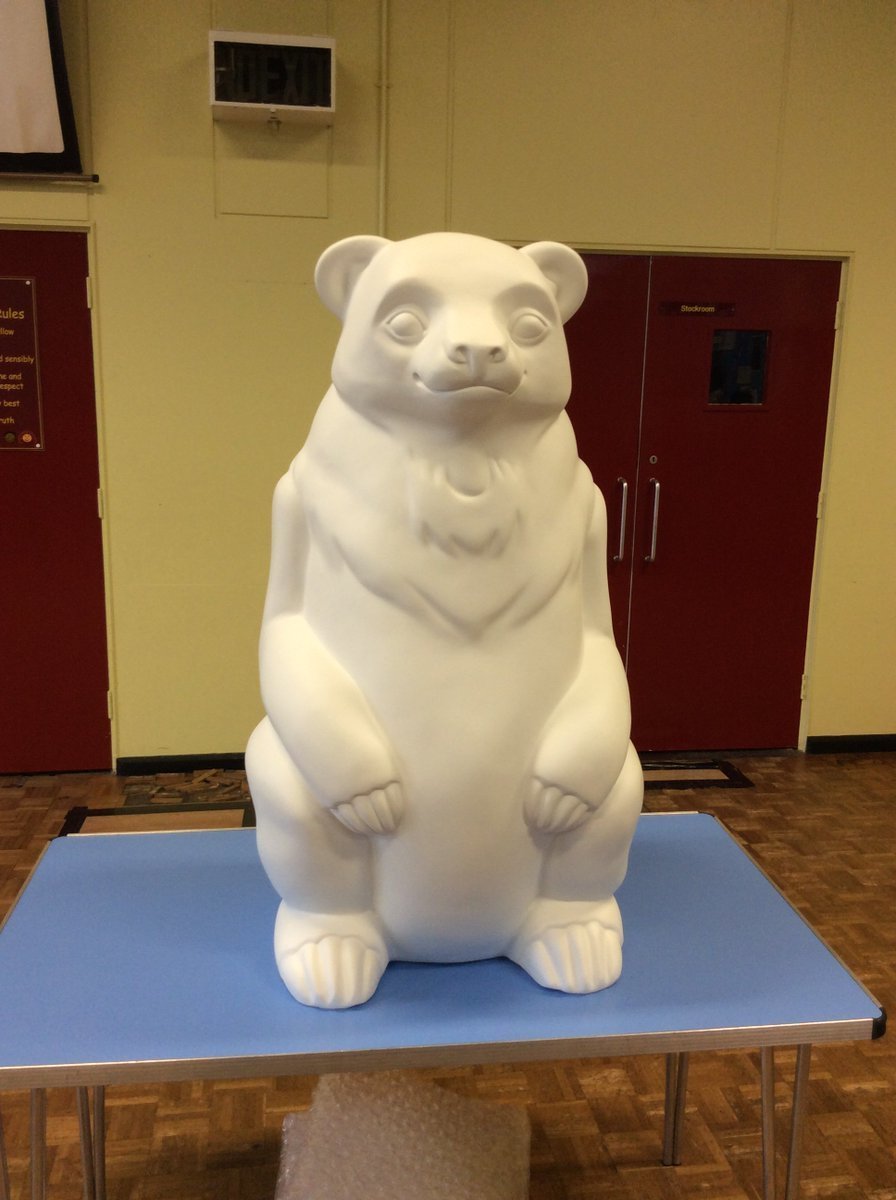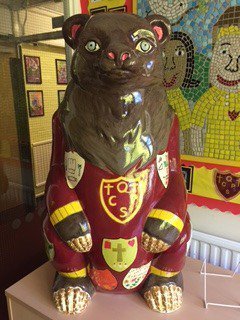 MOTHERS DAY SALE
We would like to thank all parents and carers for their generous donations which made the Mothers Day sale such as great success. Due to so many kind and thoughtful donations, we were able to make many gifts for all the children to buy to show how much they care. The children really enjoyed picking their own presents for their loved ones.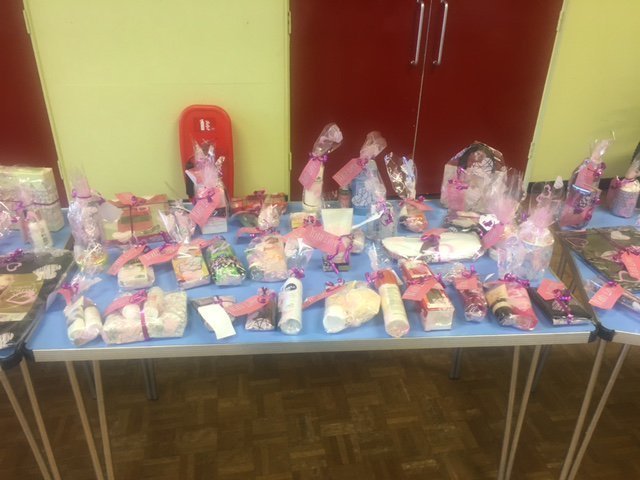 SCHOOL COUNCIL VISIT
The school council enjoyed a great day at City Serve, making their own lunch and learning about healthy eating.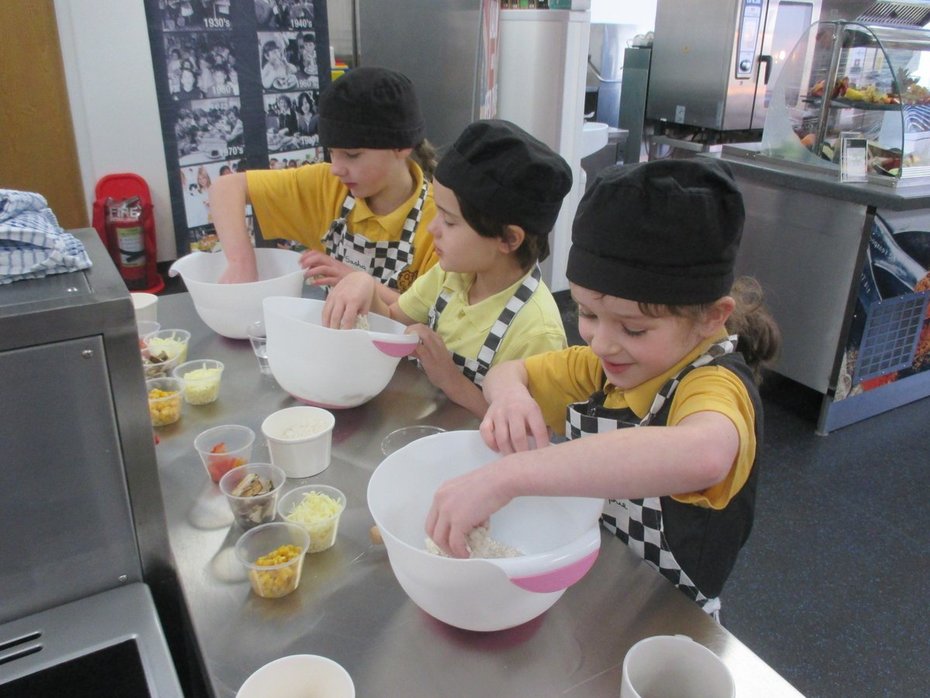 WORLD BOOK DAY
What a great day we had on World Book Day! Can you see your teacher?
Teddy Bears Picnic
Reception enjoying their teddy bears picnic.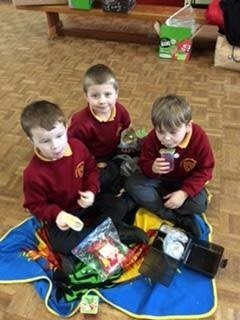 INTERFAITH WEEK
During the first part of the Spring Term, the children have been learning about other world faiths. As part of this, every child has had the opportunity to visit a place of worship. Teachers, children and parents have commented on the value of understanding other world religions, particularly in our diverse and multi cultural society. Feel free to come and see the books that each class have produced.
E Safety!
Safer Internet Day was on 7th February. We celebrated and raised the profile of internet safety all week! Some classes took part in role play, made posters, wrote advice to children and had lots of fun celebrating the wonderful things from the magical world of the internet...safely!
Bishop from malawi
We had another fabulous visit from a Bishop, all the way from Malawi. In 2016, the Diocese celebrates 50 years of partnering with Malawi. Over that time, many people have been helped and it has benefited people from Birmingham as well as the citizens from Malawi. It gives our children a wider global perspective, important for their future as global citizens.
We look forward to another 50 years!